Feedback on Write to the Heart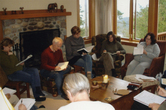 Write to the Heart is always seeking feedback. Workshop participants are asked to share their thoughts and feedback through evaluation forms and are invited to share their feedback online as well.
The feedback provided is a very important aspect in improving and expanding the workshops we offer and it is always very gratifying to hear news from past participants on their experiences and the impact of a workshop in their lives.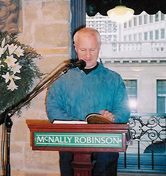 Please take a moment to use the form below and read through the comments of others and mentions of workshop author Ray McGinnis in the press.
Feedback Form
Past Participants Feedback
Write to the Heart & Ray McGinnis in the Press